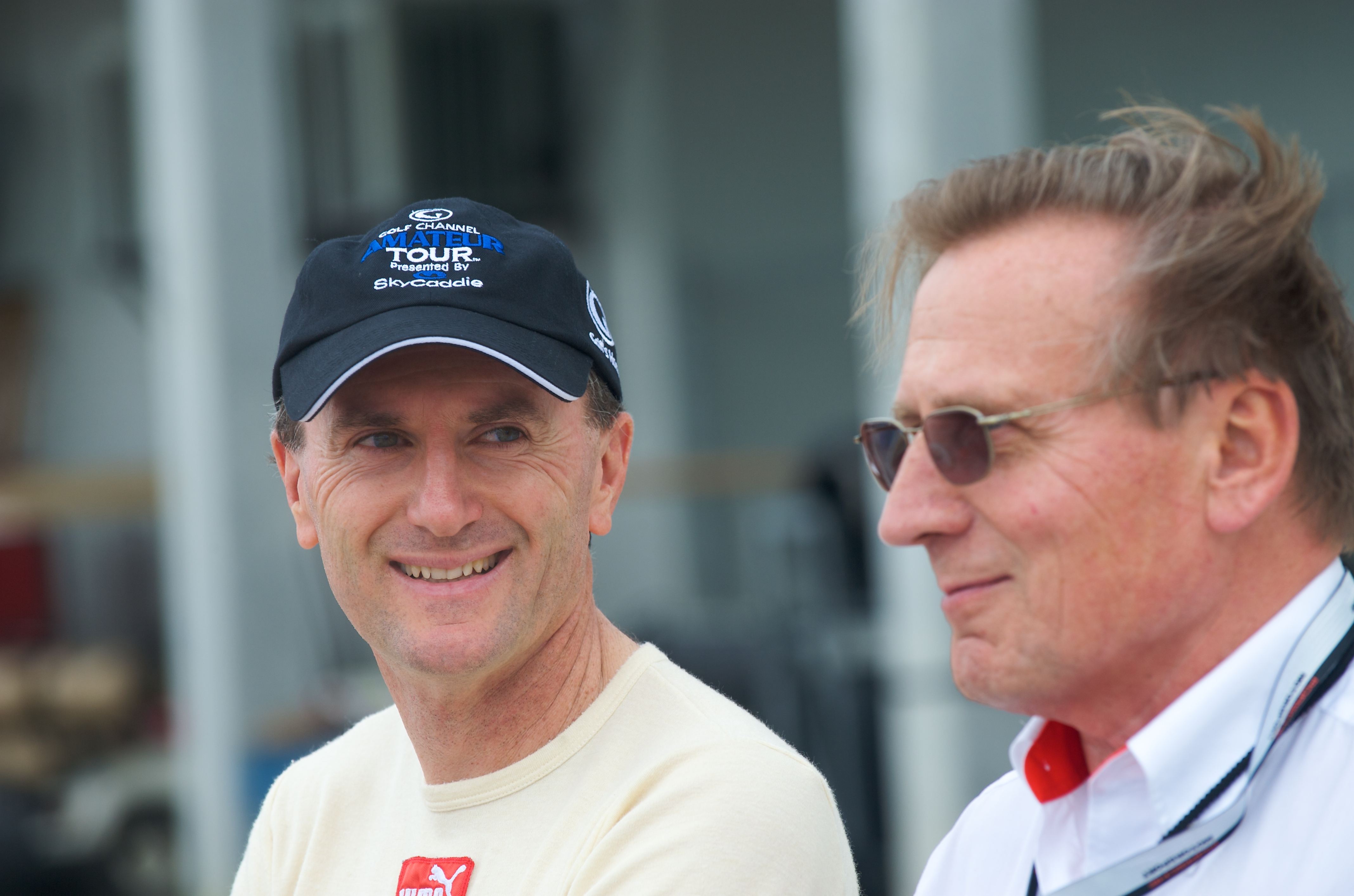 BOSTON, Mass. (December 30, 2015)- Continuing a friendship that has transcended nearly two decades, Black Swan Racing is proud to announce the addition of sportscar legend Andy Pilgrim to the team's already impressive roster for the upcoming Rolex 24 at Daytona, as well as the full Tequila Patrón North American Endurance Championship. Pilgrim will join full-season drivers Tim Pappas and Nicky Catsburg, as well as Porsche factory driver Patrick Long who will share duties in the No. 540 Black Swan Racing Porsche 911 GT3 R during the season-opening round of the IMSA WeatherTech SportsCar Championship.

"Andy and I have been friends for a long time, and as soon as he became available I knew he would be a great addition to our team," stated team principal and co-driver Tim Pappas. "He's a proven winner of the race, a champion in almost every category he's driven in, and overall should be a great fit for our team. With Nicky, Pat, and now Andy, we clearly have a formidable lineup and with some of the most respected drivers in the series."

Pilgrim, a native of England and US citizen since 1998, is a veteran of sportscar racing across a number of disciplines. A rare tale of truly enduring success despite modest means, the Florida resident went from autocross in the 1980's to amassing a career that has netted over 64 race wins, three IMSA championships, a championship in the Pirelli World Challenge, as well as three wins in the Rolex 24 at Daytona including an overall win in 2004. Beyond his championship success, Pilgrim is also most noted for being a long-time factory driver for GM, having taken part in the Corvette and Cadillac programs for nearly two decades, as well as for numerous other teams and marques over his career.
While both Pilgrim and Pappas have competed against each other on numerous occasions, including the past three seasons in the Pirelli World Challenge, the duo have also worked together as teammates. Most notably, the pairing took on Petit Le Mans in 2008, working together on the team's former Ford GT-R program.

While returning to Porsche machinery will be a significant change for the driver, the opportunity to pursue the next chapter in his career is an exciting one.

"I couldn't be happier to return to Daytona," stated Pilgrim. "This place has so many special memories for me, driving alongside Dale Earnhardt in 2001, to winning overall three years later, it's an event unlike any other. Obviously I've competed against Black Swan for the last several years, and I'm definitely eager to re-unite with them, Tim Pappas and I have a history that goes back a long time, and between Nicky Catsburg and Patrick Long we have an outstanding lineup. I have no doubt we'll all learn from each other as we figure out this new Porsche next week."

With the team fully in place, the crew has been hard at work getting their final preparation done in advance of next week's Roar Before the 24, the annual pre-season test for the IMSA WeatherTech SportsCar Championship. With the GT-Daytona category featuring a complete revamp with the adaptation of GT3 rules, fans and participants alike are eager to see how everyone stacks up.