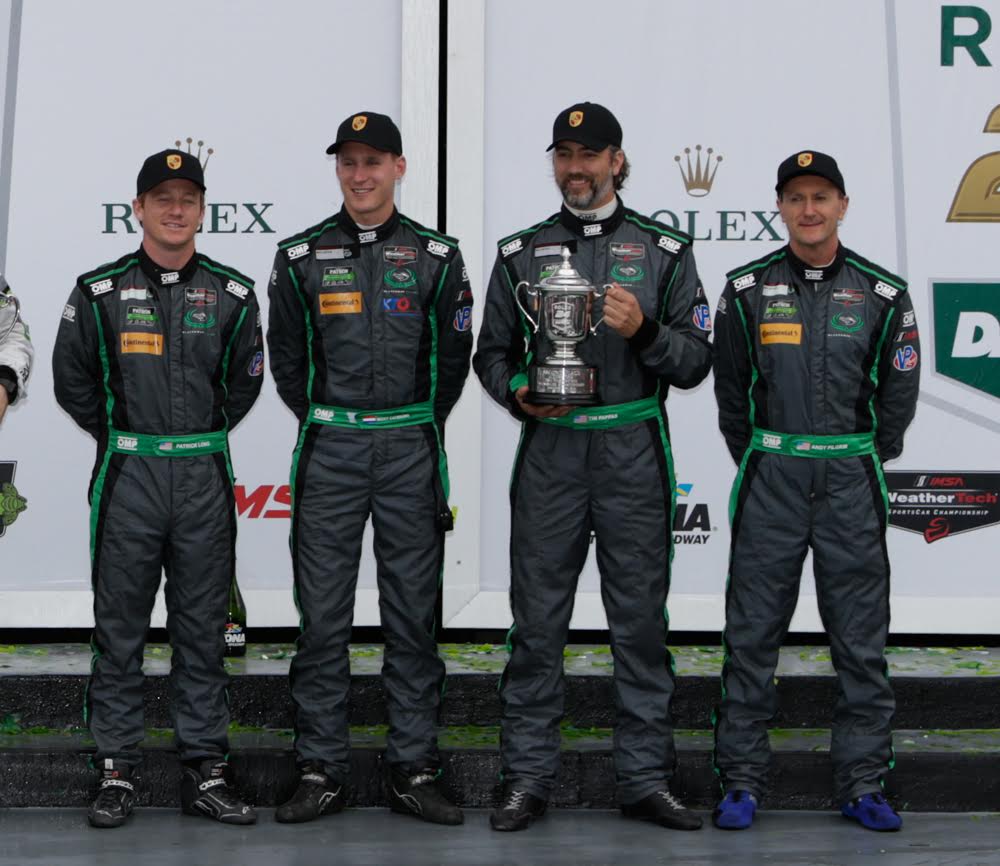 DAYTONA BEACH, Florida (January 31, 2016)- Following a hard-fought 24 hours for the entire crew of the No. 540 Black Swan Racing Porsche 911 GT3 R, driver Nicky Catsburg came within three seconds of winning the GT Daytona class of this year's Rolex 24 at Daytona, kicking off their IMSA WeatherTech SportsCar Championship effort with a second-place finish.
Following a quiet and steady run throughout the event, drivers Tim Pappas, Nicky Catsburg, Patrick Long and Andy Pilgrim never put a foot wrong, with alternating fuel strategies playing a critical role in what would be one of the most exciting finishes in the history of the event. Following a late-race pit stop, Catsburg would trim a nearly 45-second gap over just a matter of minutes, driving at his maximum but simply running out of time to eventually catch the race winner.
"It's bittersweet because we should all be incredibly proud of the job we did," stated Black Swan Racing driver and team principal Tim Pappas. "Coming that close to victory was definitely heart wrenching, but considering this was our first race back in the new series, with an all-new car, we should all be very proud of the job we did. This bodes incredibly well for our season, and we're definitely off on the right foot."
A full report will follow tomorrow.