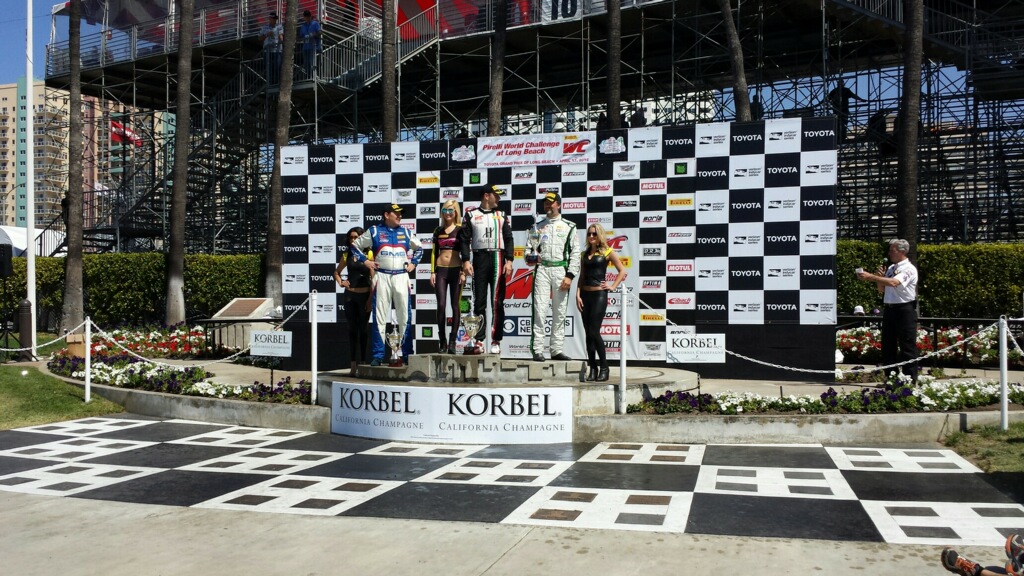 LONG BEACH, Calif. (April 19, 2016)- Following a caution-packed event, Black Swan Racing's Tim Pappas used a steady approach to take second-place in class during yesterday's Replay XD Grand Prix of Long Beach, the fifth round of the Pirelli World Challenge. His first race in the series since 2015, the Roscoe's House of Chicken and Waffles-adorned Viper GT3-R would finish without a scratch, providing yet another Long Beach podium for the team.
"Having not run this car in several months, we knew this weekend was going to be about a patient drive, and we hit all of our goals," stated Pappas. "Long Beach is always such a fun event, and fortunately we were able to make the schedule work this year. With such limited track time and not a lot of chances to really get in and develop the car, I just wanted to focus on hitting my marks and staying out of trouble, fortunately it paid off and we were able to walk away with some hardware. It was a thrill to have Roscoe's with us again this weekend, it's such a staple of the area and we enjoy representing the local community."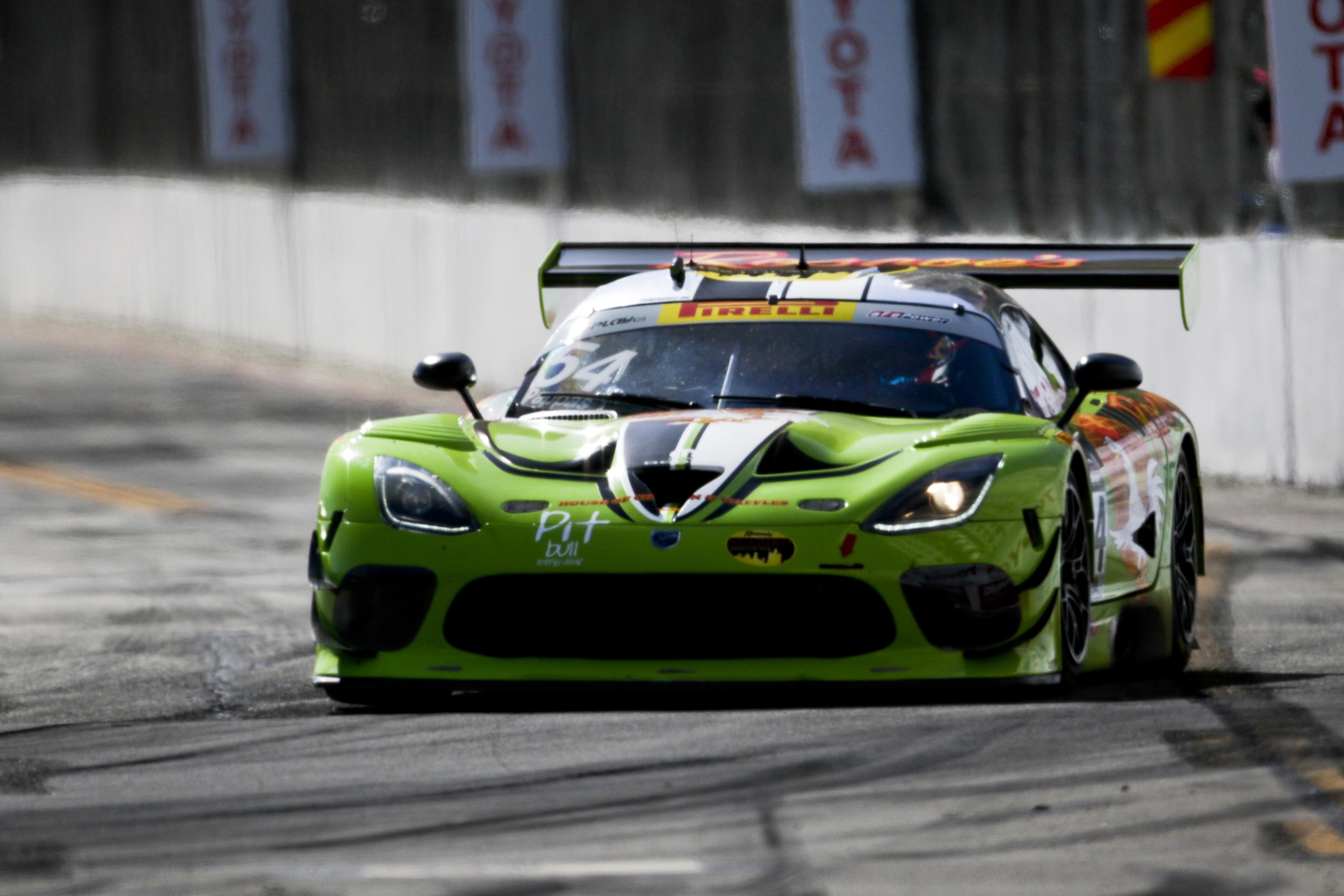 Starting from the ninth row, the No. 54 Roscoe's House of Chicken and Waffles Viper GT3-R of Pappas was off to a steady start when the green flag fell, avoiding incident in the notorious logjam of Turn One and proceeding on without any hiccups. Managing his time, a lap-three incident would occur right in front of Pappas, using heads-up maneuvering to avoid the carnage and continuing without a mark on the vehicle. With the tricky layout leading to a number of incidents throughout the 50-minute sprint race, Tim would continue his steady drive, slowly climbing his way through the field as the laps wound down. When the checkered flag fell, Pappas found himself second in the series' GTA category, an impressive achievement considering he hasn't been in either the machine nor series since 2015.
While Black Swan's continuation in the Pirelli World Challenge is undecided, the team's full commitment to the IMSA WeatherTech SportsCar championship will continue in just two weeks' time, with the team taking to the famed Mazda Raceway Laguna Seca, where the team looks for continued results in their No. 540 Porsche 911 GT3 R.