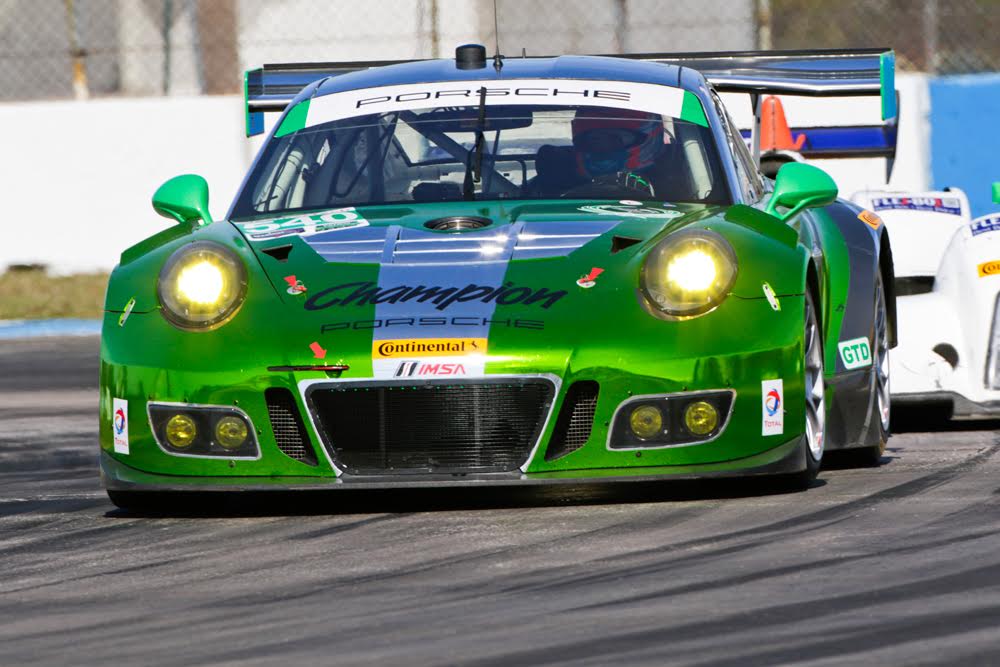 BOSTON (July 20, 2016)- Considered a home race for the Boston-based team, Black Swan Racing will return to IMSA WeatherTech SportsCar Championship competition during this weekend's Northeast Grand Prix, the seventh round of the GT Daytona (GTD) category. Additionally, Andy Pilgrim will step in for this Saturday's race as an extension of his efforts in the Tequila Patrón North American Endurance Championship.
"Having Andy with us at Lime Rock will be a great addition," stated Black Swan Racing team principal and co-driver Tim Pappas. "Considering how notorious this track is, having someone with his experience and patience will be an invaluable addition, and with a little bit of perseverance I think we can perform well. This is one of those races where you never really know what can happen, and if we can manage the attrition we can be there at the end."
Located in scenic Lakeville, Connecticut the 1.5-mile circuit is most known for its close racing which often lead to frequent incidents. The smallest length of the entire IMSA circuit, pit strategy is often more critical than at other venues, something which should play in to the hands of the experienced crew of the No. 540 Porsche 911 GT3 R.
For Andy Pilgrim, returning to the team for his first sprint race of 2016, the opportunity to race at such a storied site is a welcome one.
"Lime Rock is always one of those races that you really have to be aware of your surroundings," stated Pilgrim. "Things happen so quickly there that you can never really relax, but I think that should play well for everyone at Black Swan. There's a lot of experience within the team, and at a track like this it's something that is a major advantage so we're all hoping for a good result. It's great to be back with the team for another race, and while it's all come together pretty quickly I'm hopeful I can pay them back with a strong run."
The Northeast Grand Prix will take place this Saturday, July 23, with coverage on FOX at 3PM ET.