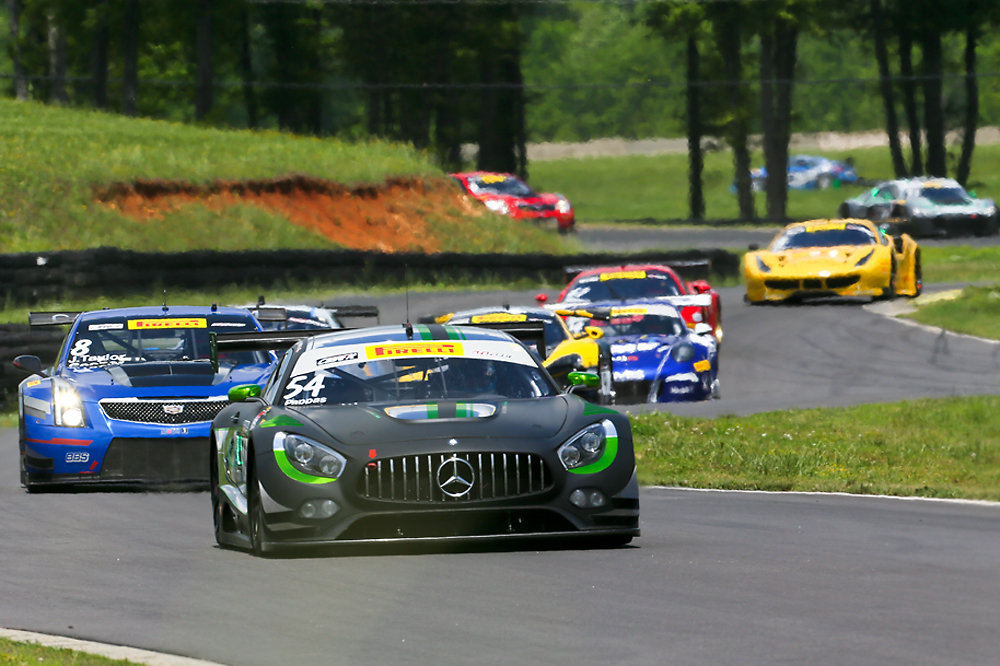 ALTON, Virginia (May 1, 2017)- Wasting no time to continue the partnership that brought two successive championships together, Black Swan Racing drivers Tim Pappas and Jeroen Bleekemolen took yet another class victory during Sunday's second round of the Pirelli World Challenge SprintX Championship.
"This was an incredible day for us," stated Black Swan Racing co-driver Tim Pappas. "It was a total team effort this weekend. We had a wheel issue yesterday that the guys had to work through, so to come back with a car this good today was a compliment to everyone involved. Jeroen did what he does to open up the race, and once I was in I knew all I had to do was run a clean race and we'd be in good shape, and it all worked out. It's great to be back in victory lane and be part of a great weekend for Mercedes-AMG."
Driving the No. 54 Black Swan Racing Mercedes-AMG GT3, Pappas and Bleekemolen would team together for the first time since taking victory together in the former American Le Mans Series in 2012. While the Pirelli World Challenge is known for it's single-driver "sprint" format, the SprintX championship brings out a unique element to the series, maintaining short distance races of 60 minutes but with two driver combinations.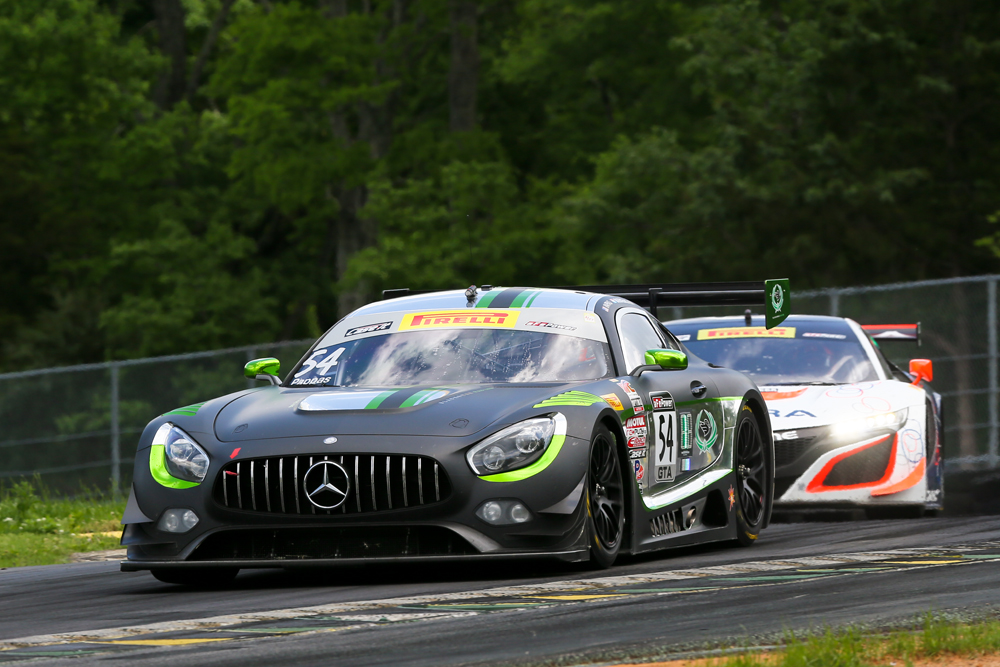 During Saturday's Race One, a mechanical issue with the left-front of the car would unfortunately thwart efforts at victory, ultimately finishing seventh after quick repairs. However, as part of the double-header event format, the fastest race lap from Race One would grid each entry for Race Two, and a blistering last lap effort by Bleekemolen would put the team on course to start from pole for Sunday's round.
Taking the green flag for today's Race Two, Bleekemolen would waste no time opening up a gap within the GTA class, developing a huge lead to his GTA competitors, and engaged in a stint-long battle for the overall lead with yet another Mercedes-AMG GT3. While Jeroen showed repeatedly that he likely had the pace to lead overall, the veteran's experience would show restraint with unnecessary risk since he was racing someone that wasn't for position, and instead settling in to a rhythm and just focusing on increasing a gap to his class competitors before pit stops.
Taking the strategic move to leave him out as long as they could, Bleekemolen would run past the halfway mark with a sizable lead, however a caution period would eliminate much of the gap before the car would be handed over to his teammate for the end. From that point, Tim knew the race was in his hands and he simply had to control his pace, which he did masterfully as he cruised to the checkered flag.
This would serve as the first Pirelli World Challenge win for Black Swan Racing since 2015, and the 11th professional win for the pairing of Pappas and Bleekemolen.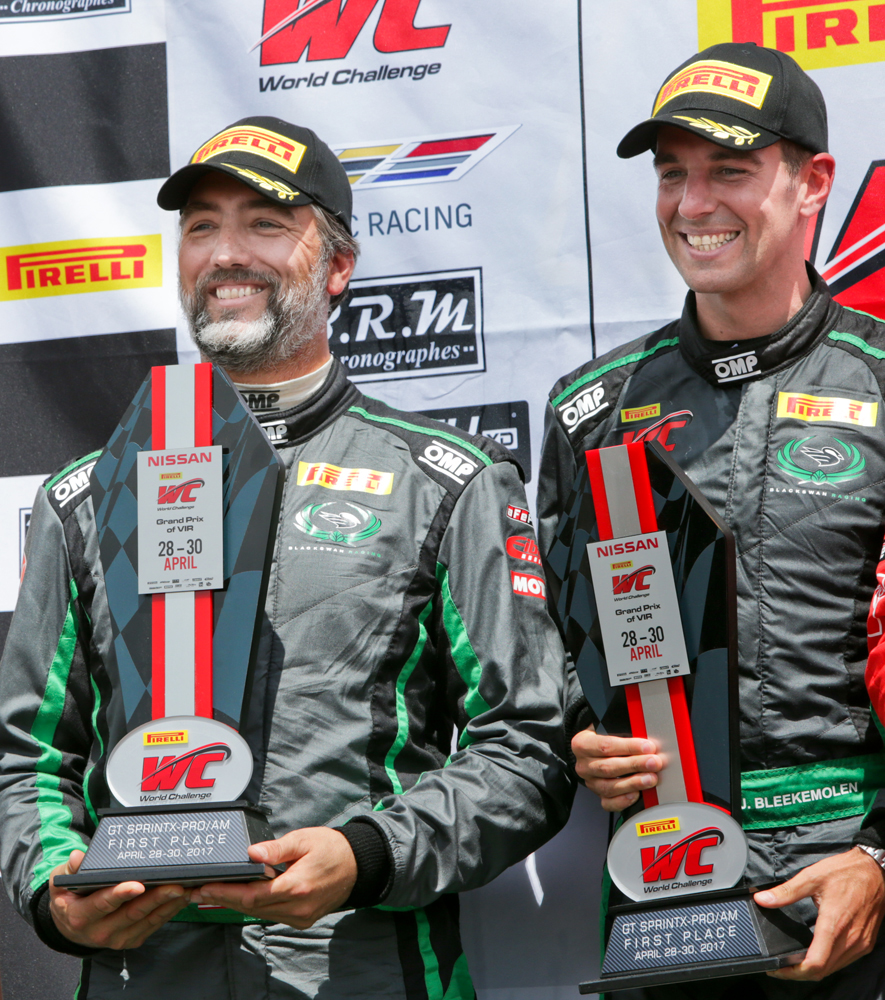 "It was great to be back with the team and take another win," stated Bleekemolen. "Black Swan Racing has played such a big part of my career, and to take another victory today was really great. The car was fast all weekend and we knew we could take a win if we kept clean, and we did just that. Tim drove a very patient stint and we're all very happy with the result."
With the middle of the season now in full swing, the next round of Pirelli World Challenge competition will continue with the second weekend of SprintX competition, heading north of the border at the famed Canadian Tire Motorsport Park. Race action will take place in three weeks' time, on Saturday, May 20 and Sunday, May 21.