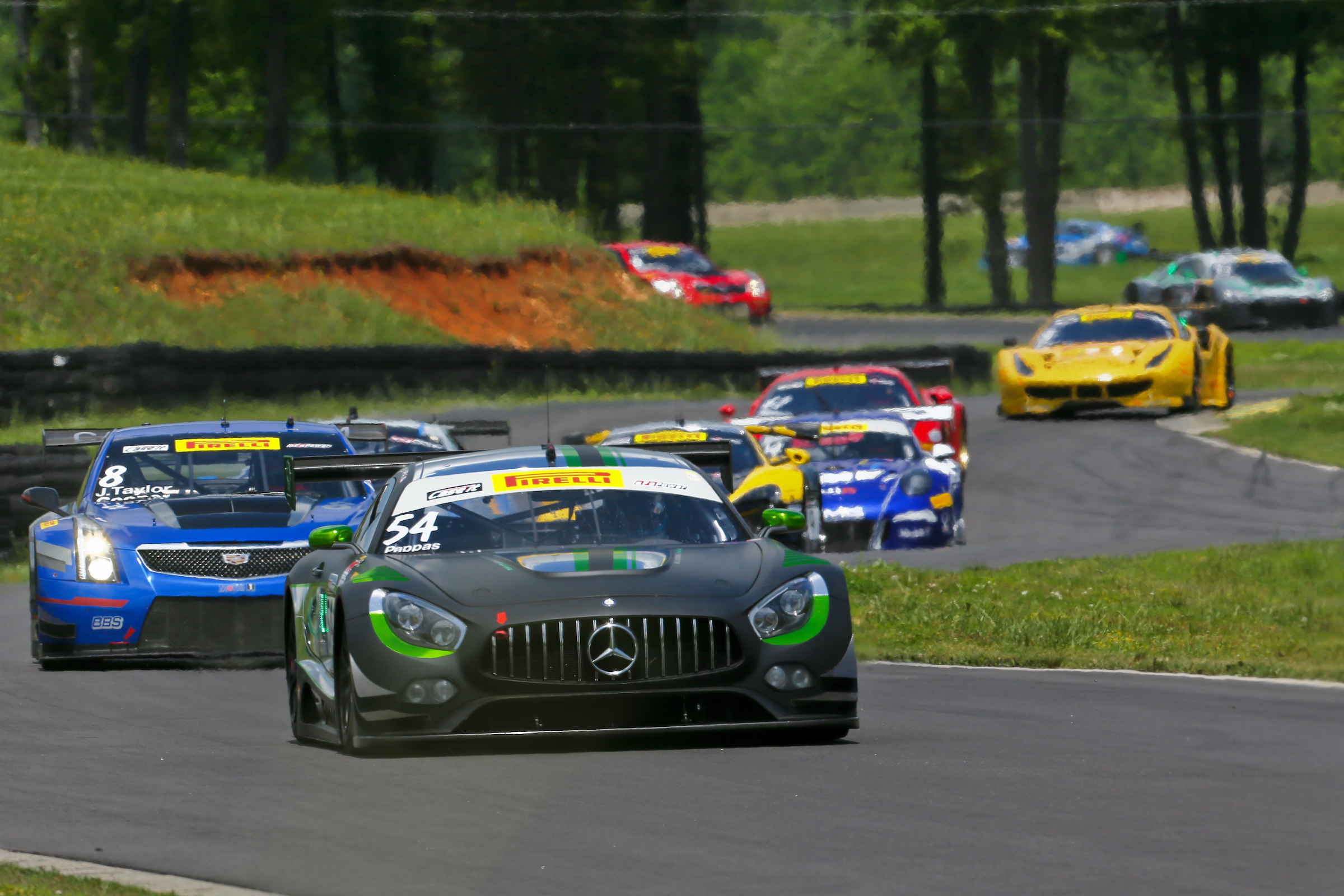 BOSTON (May 16, 2017)- Following a strong ending to the first Pirelli World Challenge SprintX weekend of the 2017 season, Black Swan Racing's Tim Pappas and Jeroen Bleekemolen will head in this weekend's third and fourth rounds in search of further victory. After winning the second round of the two-driver sprint category in Virginia, the duo and their No. 54 Black Swan Racing Mercedes-AMG GT3 will head north of the border to the famed Canadian Tire Motorsport Park looking to add to their tally, in spite of recent balance-of-performance (BoP) changes to the machine.
"We hope to continue our momentum in to Canada," stated Black Swan Racing team owner and co-driver Tim Pappas. "The nature of Canadian Tire Motorsport Park is always pretty daunting, and prior to the BoP changes I would have said it's well suited to our car. With great all-around grip and excellent torque up the hills, the Mercedes AMG GT3 has a great baseline for this type of track. For whatever reason this track has always managed to elude our team, but between Jeroen's success there as well as the performance we showed in Virginia, I'm hopeful we'll arrive as a contender but we'll have to see how the weekend goes."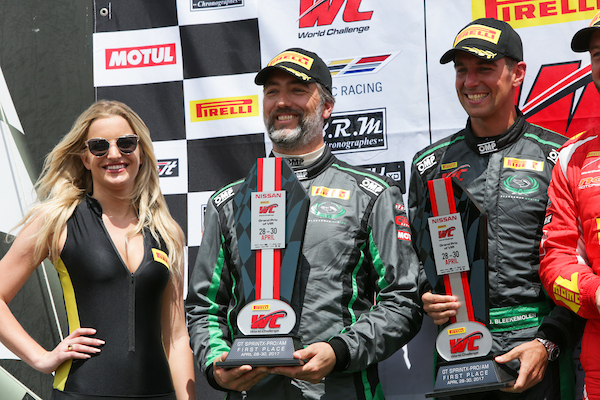 As a 10-turn, 2.5-mile circuit featuring fast corners and a long back straight, the high-speed nature of the the circuit, formerly known as "Mosport," should show well for the venerable Mercedes AMG GT3. As the third and fourth rounds of the Pirelli World Challenge's SprintX category, which requires two drivers to share duties during their 60-minute events, the addition of Jeroen Bleekemolen to full-season driver Tim Pappas has already proven successful with their commanding victory in Virginia. Since that time, a new round of balance-of-performance adjustments have seen additional weight put on to the car, as well as potential changes to the engine management system. While victory has eluded the team in previous races at Canadian Tire Motorsport Park, Bleekemolen has twice visited the top step of the podium following class victories in various IMSA ranks.
For Bleekemolen, a return to such a classic track is one the Dutchman always looks forward to.
"Canadian Tire Motorsport Park is a track we always look forward to visiting," stated Bleekemolen. "It's a classic track in the sense that it's very fast, and very unforgiving. To do well there you really have to be on the edge but also never make mistakes, which is why it's always such a joy to race at. Our last race together in Virginia was a lot of fun, and I don't see why we can't continue the same success in Canada. The Mercedes-AMG GT3 continues to prove it's a car unlike any other across multiple series, and hopefully we can all continue that in Canada."
Official practice will begin this Friday, May 19, with a double-header of races occurring on Saturday and Sunday. Saturday's SprintX Race One will occur at 1:45PM ET with Race Two at 3:40PM ET on Sunday. Live streaming will be available at world-challenge.com/streamvideo