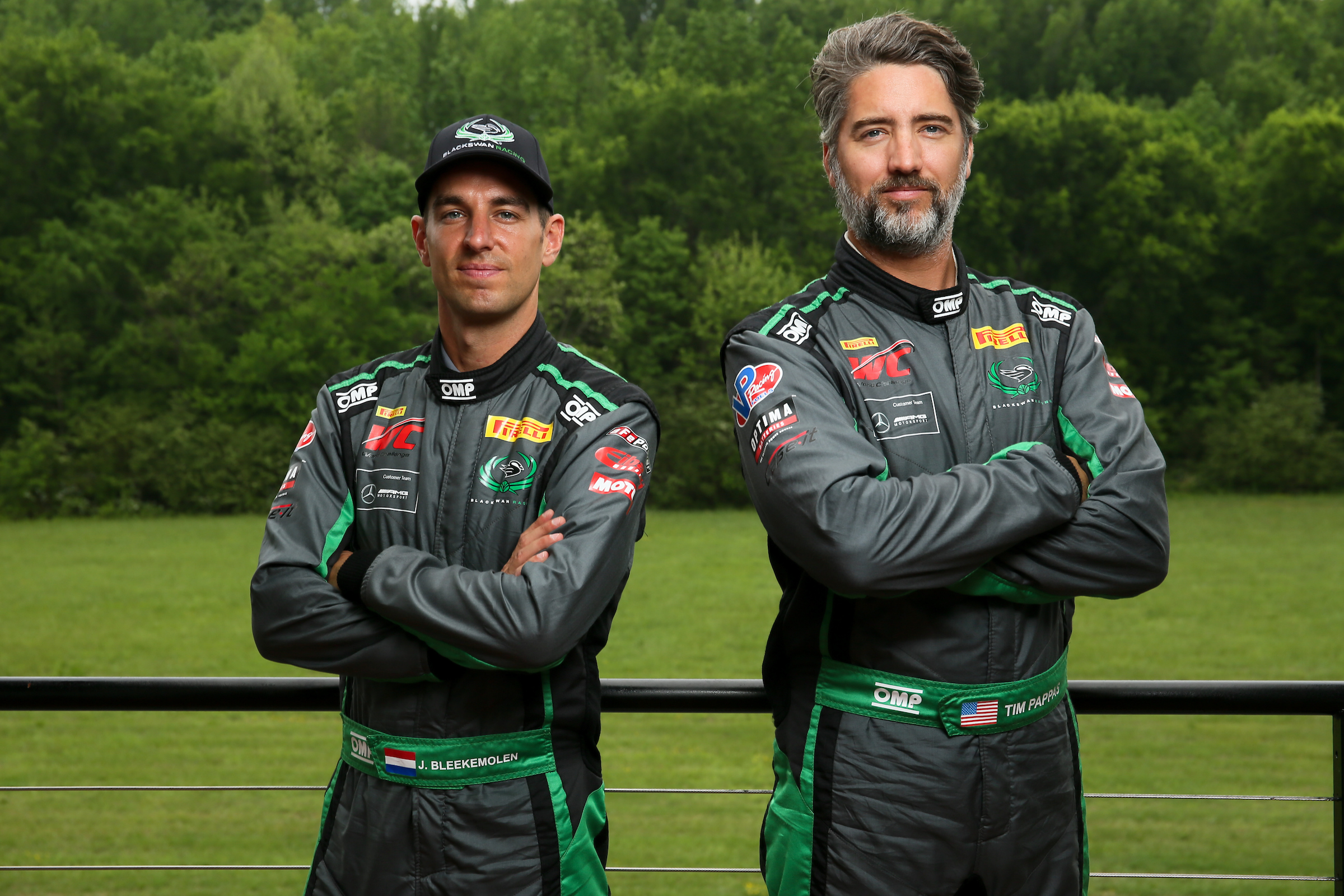 BOSTON (August 10, 2017) – With the Pirelli World Challenge returning to the two-driver, "SprintX" format during this weekend's double-header at Utah Motorsport Campus, Black Swan Racing is pleased to welcome the return of Jeroen Bleekemolen to co-drive with full-season driver Tim Pappas. Driving the No. 54 Mercedes-AMG GT3, the high altitude of the Utah-based circuit has notoriously proven challenging for normally-aspirated machines, but the team is prepared for action regardless.
"Racing in the high altitude of Utah Motorsport Campus always presents a unique challenge," stated Black Swan Racing team owner and co-driver Tim Pappas. "Our engine is pretty heavily restricted as it is, but with the high altitude those deficits become even larger for cars that aren't turbocharged, so we're approaching the weekend with modest expectations. The car's grip and downforce should prove excellent through the fast and twisty parts of the track, but the long straight will provide an interesting question mark. Luckily we have the best co-driver you could ever ask for in Jeroen, and we're focused on maximizing the best result we can."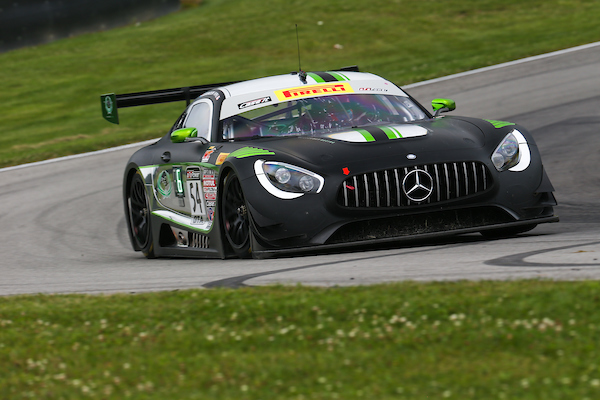 Running the 3-mile "outer course," the configuration of Utah Motorsport Campus is one that balances high speed corners with one of the longest straights in the championship. While the overall power and downforce of the Mercedes-AMG GT3 should prove advantageous, a combination of mandated engine restrictions as well as the unique altitude of the location is expected to prove difficult for the team.
Running the fourth weekend "SprintX" competition, Black Swan Racing will be part of the GTX category, running two 60-minute races on Saturday and Sunday respectively. Featuring two drivers per car, the weekend will serve as a tribute to the endurance heritage of sportscar racing, with driver changes and pit stops playing a role in the race's outcome. To date, the team has had their best results of the season in SprintX competition, with Pappas and Bleekemolen taking victory at VIRginia International Raceway in April.
Official practice begins this Friday, August 11, with the GTX category featuring a double-header race weekend. Racing will take place at 1:40PM on Saturday and 12:30PM on Sunday. Live streaming can be found at world-challenge.com/streamvideo.