BOSTON (September 13, 2017) – Finishing out a mixed Pirelli World Challenge season that has seen everything from dominant victories to a slate of Balance-of-Performance challenges, Black Swan Racing will arrive at this weekend's Grand Prix of Sonoma looking to hold on to their current third place rankings in two separate championships.
"We've had a lot of positives on the 2017 season, and we'd definitely like to finish on a high," stated Black Swan Racing team owner Tim Pappas. "We've been very vocal about our struggles with Balance of Performance throughout the middle of the season, but we've enjoyed a couple of strong runs during the past two events, and heading to the finale we want to keep that run of success. Everyone on the team has done a great job all season running a competitive, reliable program, and it shows in our championship standings despite a rough mid-season. A top three in both the overall and Sprint championships is a satisfactory finish for us, and we'd like to clinch that."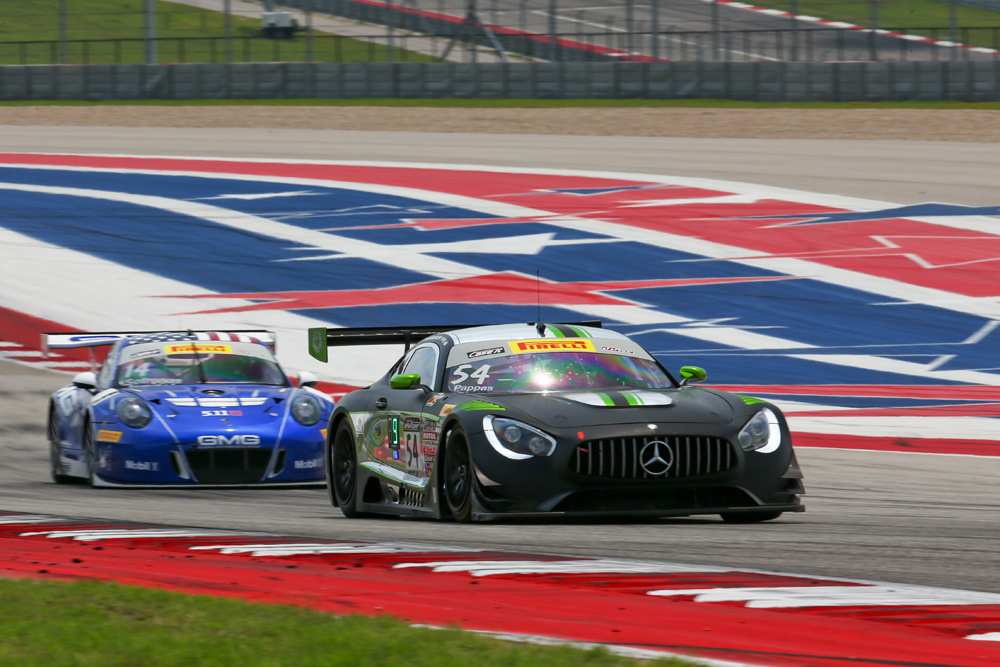 Driving the No. 54 Black Swan Racing Mercedes-AMG GT3, Pappas heads in to this weekend's double-header sitting third in category for both the five-weekend Sprint Championship, as well as the Overall Driver's Championship which combines both the Sprint and SprintX seasons. While holding a relatively comfortable lead in the overall rankings, the Boston native only holds a 10-point lead in the Sprint standings, a surmountable gap should the weekend prove problematic.
Heading to the 2.2-mile, 11-turn Sonoma Raceway, the circuit provides a unique configuration with minimal straights, and a seemingly endless series of left-and-right switchbacks. With the Mercedes-AMG providing strong levels of both mechanical grip and downforce, hopes are high that the team will have the right package for the weekend's events, but as always the reality of the car's pace won't become evident until Friday practice begins.
Serving as one of the shortest weekends of the year, a very brief practice session will occur this Friday, September 22, with a double-header of racing taking place on Saturday and Sunday. The race GT/GTA events will take place at 5:15PM ET on Saturday, and 10AM on Sunday, with all races broadcast live at world-challenge.com/streamvideo.