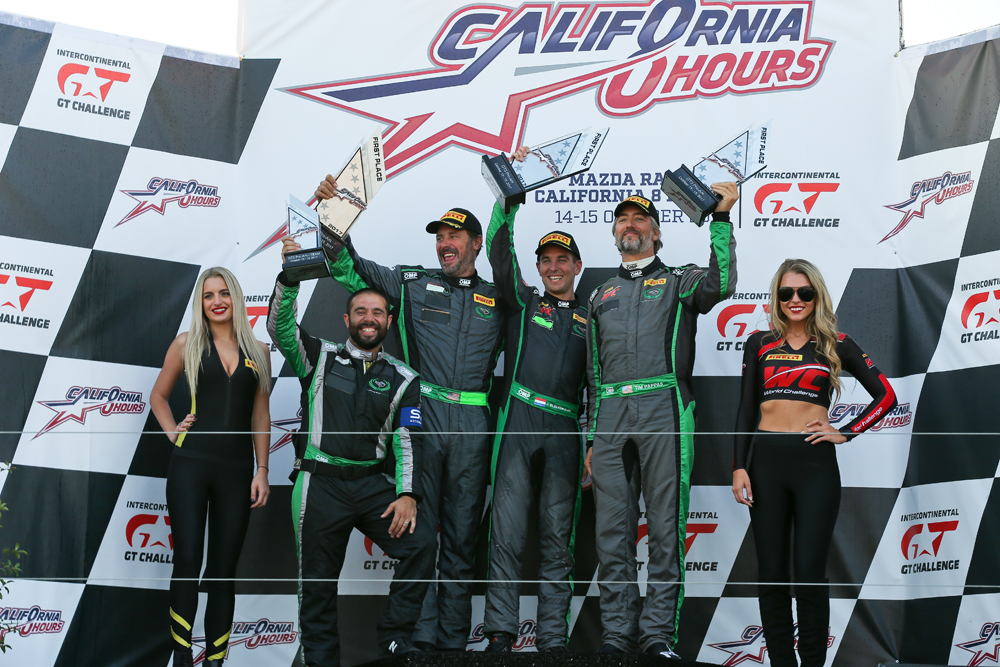 SALINAS, Calif. (October 16, 2017) – Competing in the first-ever U.S. round of the Intercontinental GT Challenge, Black Swan Racing and the No. 54 Porsche 911 GT3 R would take a dominant class victory at Mazda Raceway Laguna Seca, as well as a top-five overall. Despite competition from a number of factory-back entrants, drivers Tim Pappas, Jeroen Bleekemolen, and David Calvert-Jones would run a flawless eight-hour race to not only best numerous factory competitors, but also top honors for Porsche in their efforts.

"This was as good a result as we ever could have asked for," stated Black Swan Racing team owner and driver Tim Pappas. "Of course our biggest target was winning our class, but with the pace of our Porsche and the job that Jeroen and David were doing, we knew we had a shot at doing well overall. To take a top-five overall, and the best finishing Porsche, is a huge testament to everyone on this team. We haven't run this car in a year, and to pick up right where we left off is a great testament to everyone, I'm proud of the effort."

With Bleekemolen qualifying the car on pole, the race was off to a relatively smooth beginning, with Pappas taking on starting duties and never putting a foot wrong. Running through a scheduled driver rotation, the opening hours would prove steady for the team, with Calvert-Jones and Bleekemolen also running faultless, and the team taking a significant lead as the laps counted on.

By time the race reached halfway, a two-lap lead in class would prove formidable, with the team focusing on top Porsche honors overall, setting a number of fastest laps in the process.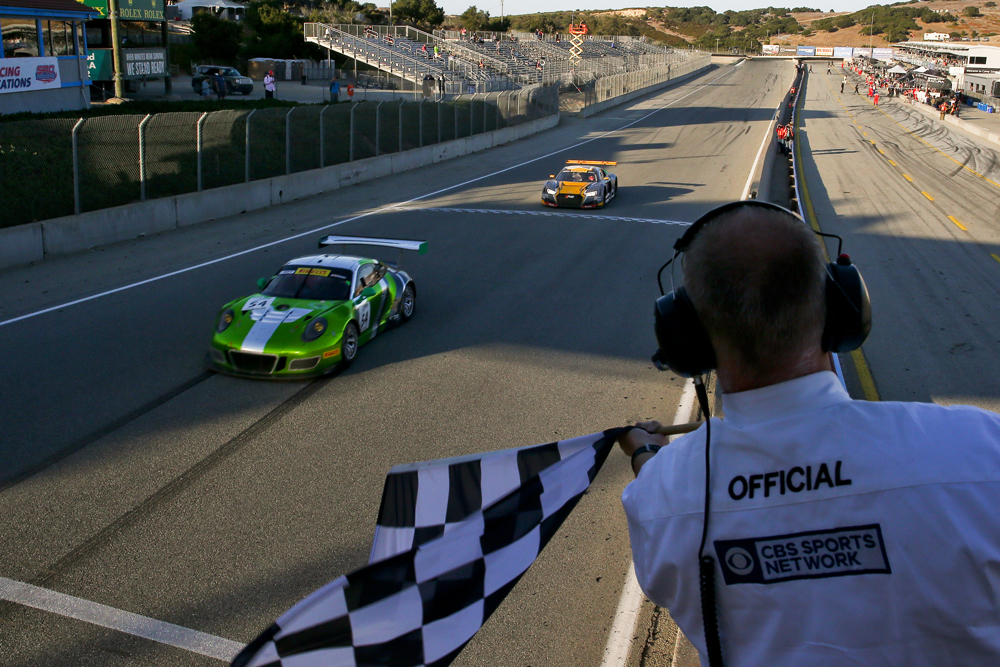 Of important note, despite never competing in the series prior, the team made zero mistakes in pit stops and procedures, which would prove critical as it meant they incurred zero penalties during their run.

As the second half of the race wore on, the team's comfortable pace would eventually advance them to fifth as the race hit its closing minutes, with Bleekemolen engaged in an incredible battle to defend a hard-charging Robert Frijns who was rebounding from a penalty.

Not putting a foot wrong, Jeroen's Porsche would hold off the charging Audi behind him, proving a remarkable achievement for the privateer effort.

"I think our consistency was key to this result," stated Bleekemolen. "Ten or fifteen laps into a stint, other cars started struggling and our car still behaved well. When Frijns was chasing me at the end, I told the team that I would not take any risks. But I did want to keep him behind me. It was a great scrap and a lot of fun."

For David Calvert-Jones, a similar enjoyment was shared.

"This was a lot of fun to be a part of," stated Calvert-Jones. "We came to this race as a private entry and with a Pro-Am lineup against all-pro teams, but we kept plugging away at our lap-times, and the consistent approach worked incredibly. This is a great team and I'm very thankful to be a part of it, we should all be very satisfied."

While the specifics are still to be announced, Black Swan Racing is already hard at work in preparation for their 2018 plans, which will be announced in the coming weeks.