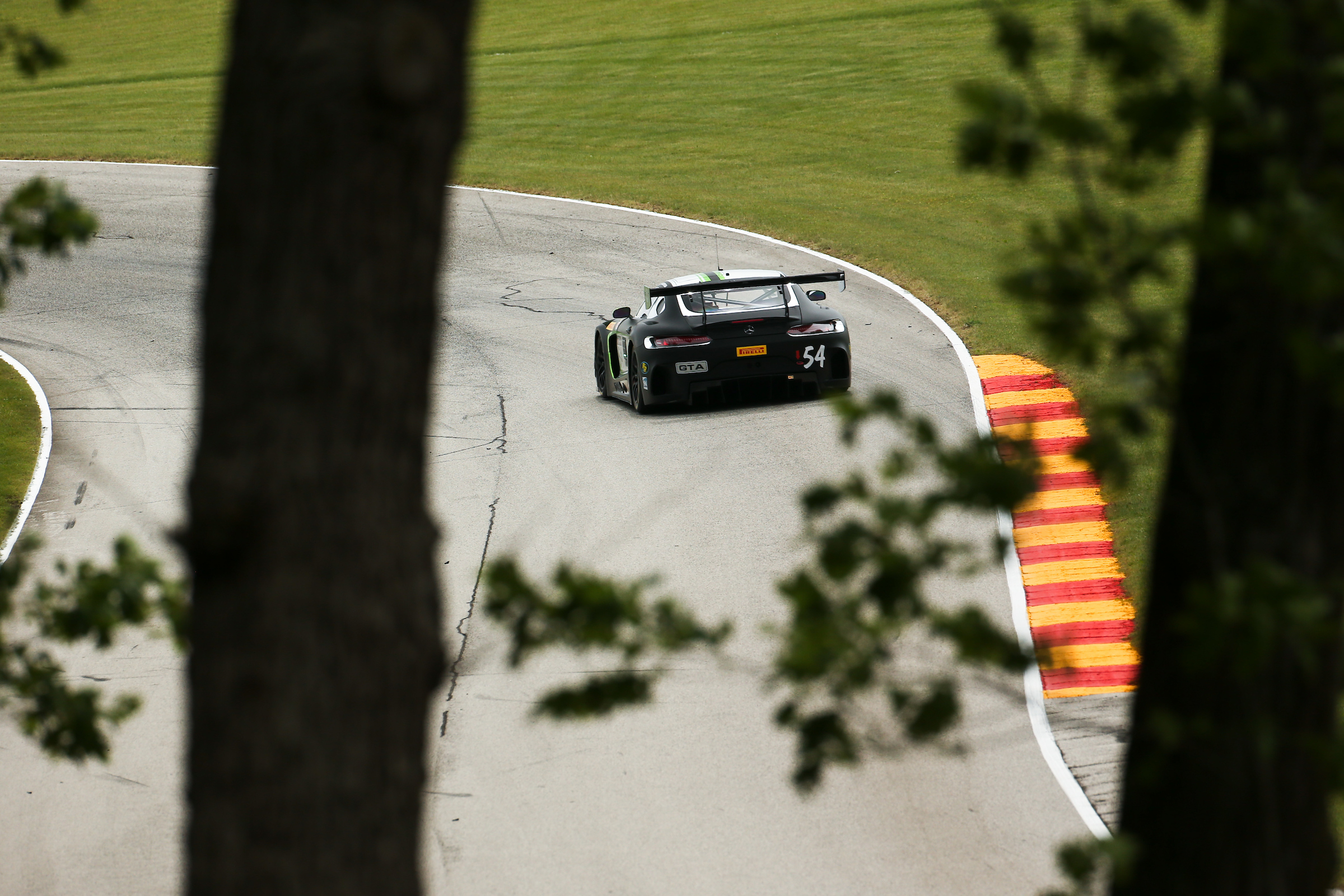 BOSTON (July 26, 2017) – With only two weekends remaining in the Pirelli World Challenge "sprint" championship, Black Swan Racing will head in to this weekend's doubleheader at the famed Mid-Ohio Sports Car Course with some very simple keys to improving performance for the weekend.
"At Black Swan Racing, we are all motivated to win and that's our goal every weekend," stated Pappas. "Unfortunately, everyone's favorite word, 'BoP,' has a strange way of arbitrarily deciding the winner before ever turning a lap. Luckily, we've got it all sorted out, and winning should be pretty simple! We just need to follow some simple steps."
With the series-mandated and SRO-dictated Balance of Performance (BoP) resulting in the No. 54 Mercedes-AMG GT3 being continuously de-tuned in the theory of equalizing performance between cars, the team need only make some basic adjustments to find themselves competitive.
STEP ONE: Just find 80lbs to lose.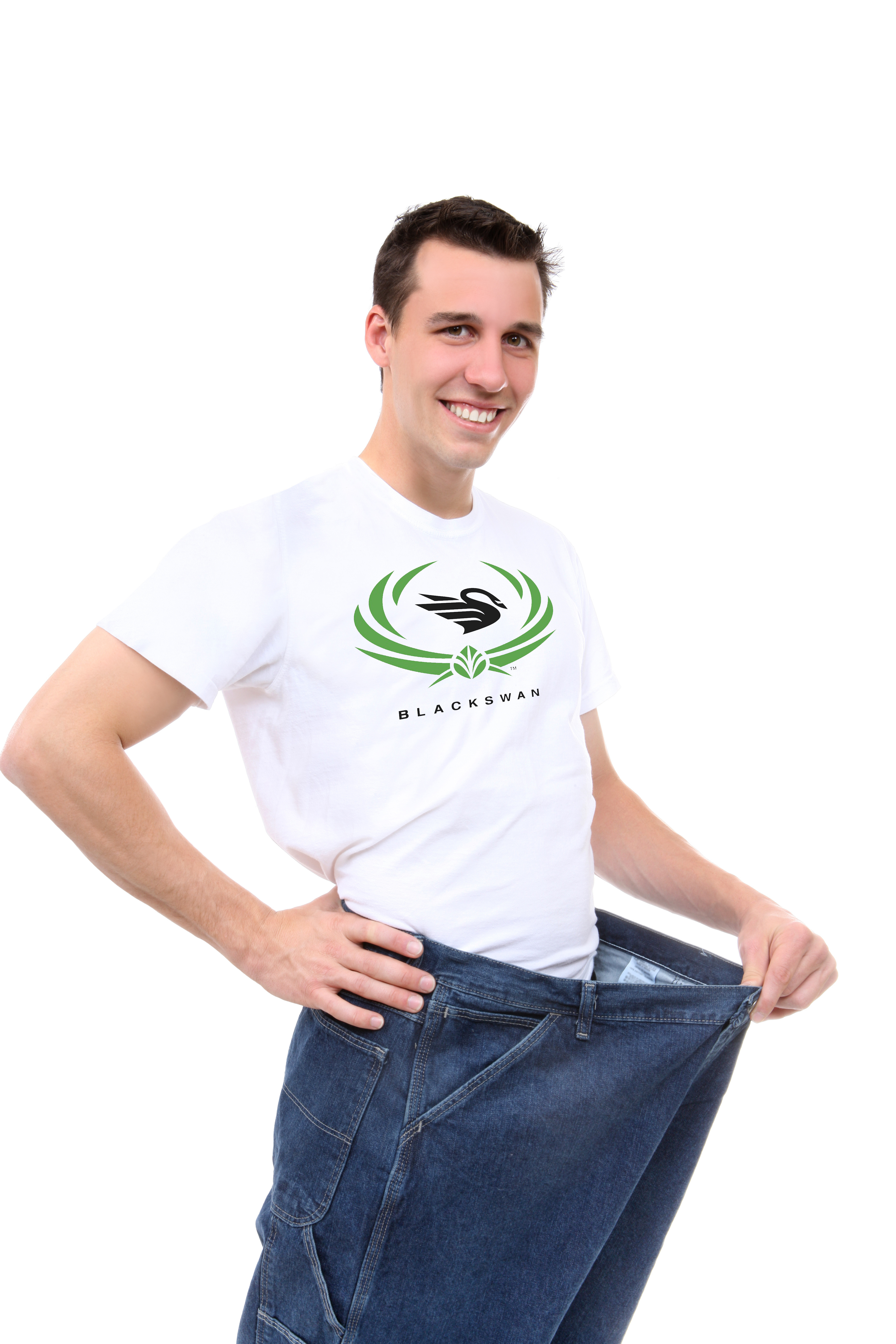 With the series progressively adding more and more weight to Black Swan's No. 54 machine, the team finds itself increasingly at odds with the disparity between their car's weight vs competitors.
Needing to lose roughly 80 lbs., Pappas has a few solutions.
"Since we're not allowed to take weight out of the car, all I have to do is lose 80 pounds in the next two days," stated Pappas. "Unfortunately Mid-Ohio isn't known for its bounty of plastic surgeons, so I'll have to lose weight the old fashioned way. For example, I saw a very trustworthy sign by the side of the freeway that said 'Lose 20 pounds in on week' and then a phone number, they seem like a good consulting service. I also once drove for a team known for a good supply of Colombia-based diet supplements, so I'll have to see the latest on whether or not they're coming this weekend."
STEP TWO: Just find 6mph top speed.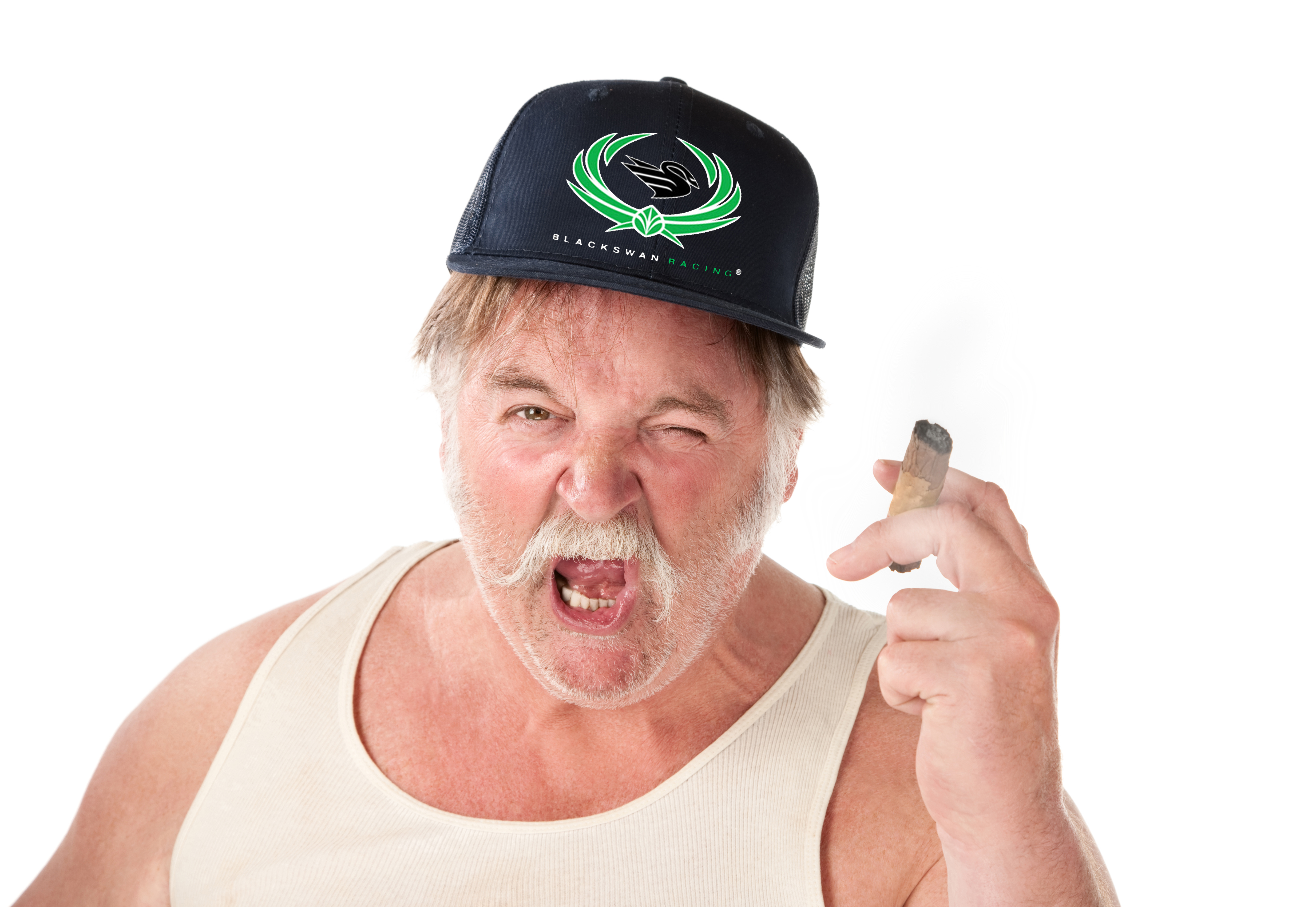 With increasing restrictions placed on the engine's intake, effectively choking it from valuable air to produce power, the team has found themselves down as much as 6MPH at the end of the straights at tracks like Road America and Canadian Tire Motorsport.
"Finding a way to force more air in to the engine's intake is a little more complicated," continued Pappas. "Then we realized, we just need to hire some of the supposed 'experts' found in the forums of a number of racing websites. Our engineer ran some calculations, and if they all talk at once while standing in front of the car, it should supply us enough hot air to gain us about another 50hp."
STEP THREE: Collectively Beat Our Heads Against a Wall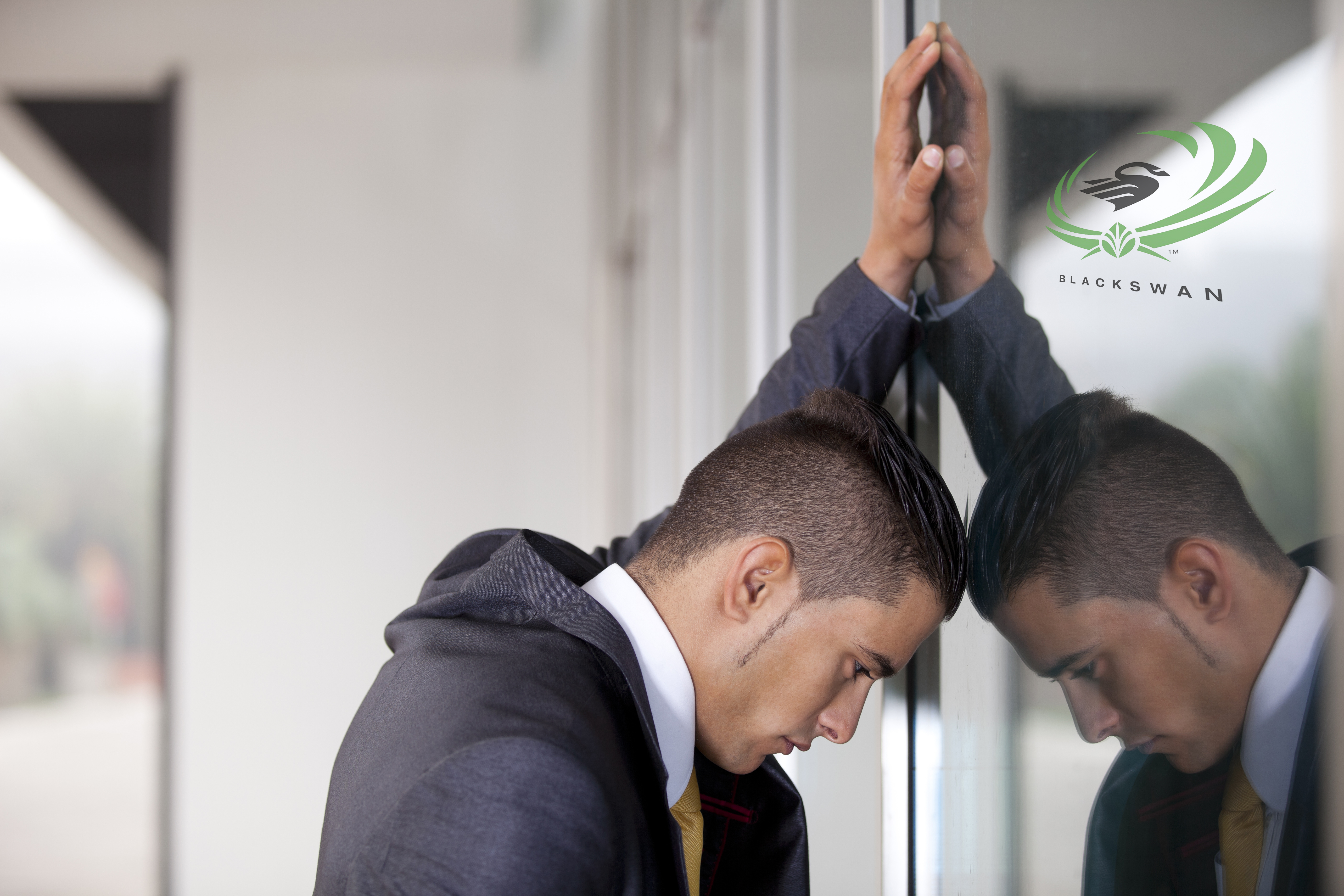 While the challenges to the current Balance of Performance have gone relatively unanswered, Pappas realizes beating his head against a wall, by himself, may not be the cure.
"One person beating his head against a wall is frivolous, we all know that," mused Pappas. "Luckily, I have a very loyal crew and decent health insurance, so we're going to all beat our heads against a wall, together, to see if that makes us go faster. I consulted with some of the best retired doctors from professional football, and they all promise me that repeated and hard contact against a wall should be pretty harmless, so I trust them."
Official practice for this weekend's double header will begin on Friday, with Saturday's Race One occurring at 4:45PM ET, and broadcast at world-challenge.com/streamvideo/ . Sunday's Race Two will be broadcast same-day on CBS Sports Network at 2PM ET.