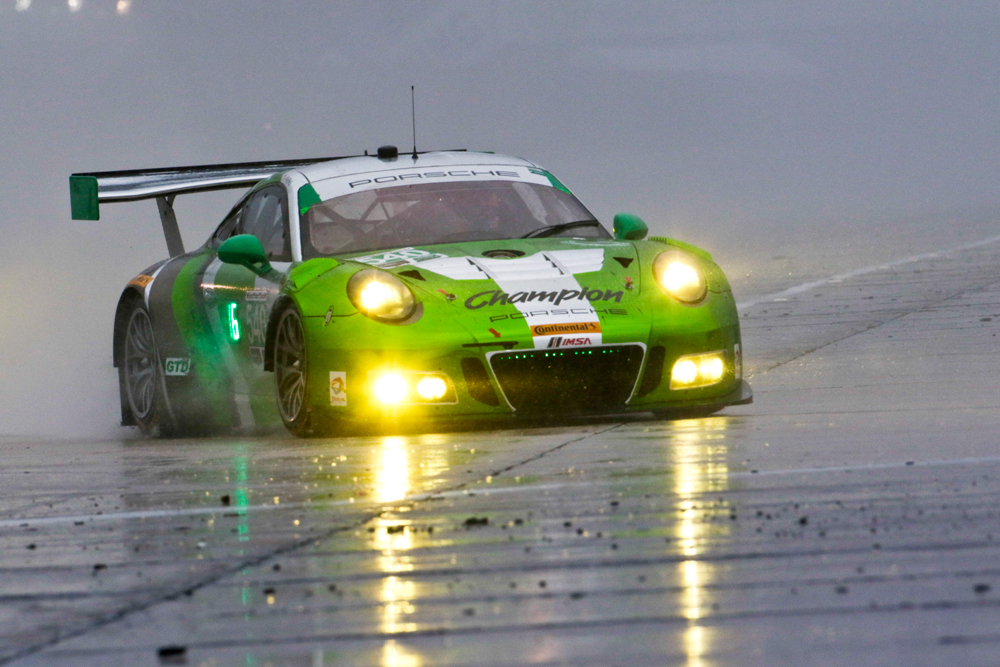 SEBRING, Florida (March 20, 2016)- With challenges ranging from constantly changing weather, to long cautions, to race penalties and more, the No. 540 Black Swan Racing Porsche GT3 R would endure a difficult day during yesterday's Mobil 1 Twelve Hours of Sebring. While the team consistently showed as one of the fastest cars in the GTD category, an early-race penalty would end prove costly, forcing the team to go down several laps and ultimately proving insurmountable.
Despite the numerous obstacles, the lineup of Tim Pappas, Nicky Catsburg, Andy Pilgrim and Patrick Long would still manage to see the checkered flag, ultimately being classified in 13th. The team remains a strong championship contender in the IMSA WeatherTech SportsCar Championship, with many of the teams from Daytona and Sebring having a reversal of fortune from their previous event.
A full report will follow shortly.