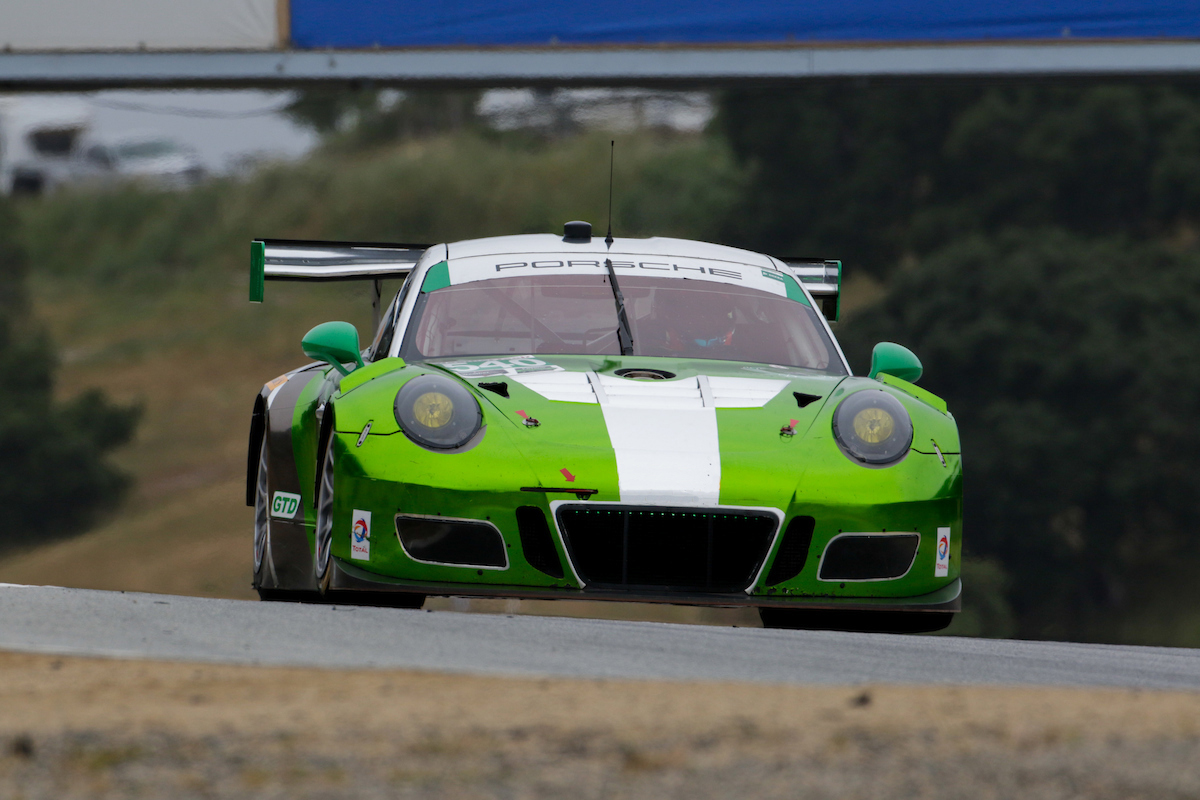 BOSTON (August 31, 2017) – Returning to the marque that has brought the team tremendous success in endurance racing, Black Swan Racing will once again compete with Porsche machinery, entering both the upcoming Intercontinental GT Challenge at Mazda Raceway Laguna Seca, as well as February's Bathurst 12 Hour. This will be in addition to a full 2018 schedule that will still see the team with Mercedes-AMG in a to-be-announced program.
"We're excited to return to our endurance roots with Porsche," stated Black Swan Racing team owner Tim Pappas. "It goes without saying that Porsche is the most proven manufacturer in the history of endurance racing, and is the brand that our team has achieved the most success with. When we decided that we wanted to return our focus to international endurance racing, we felt they were the obvious choice between not only the car, but also the support structure in place with Porsche Motorsport. The Intercontinental GT Challenge has already proven to be a tremendous platform, and competing in the inaugural U.S. round is something we didn't want to miss. Thanks to our partnership with David Calvert-Jones the opportunity to compete at Bathurst was also an unbeatable opportunity, and one we should relish in. We look forward to the program, which we'll run alongside our efforts with Mercedes-AMG, which we're still committed to for not only the rest of 2017, but 2018 as well."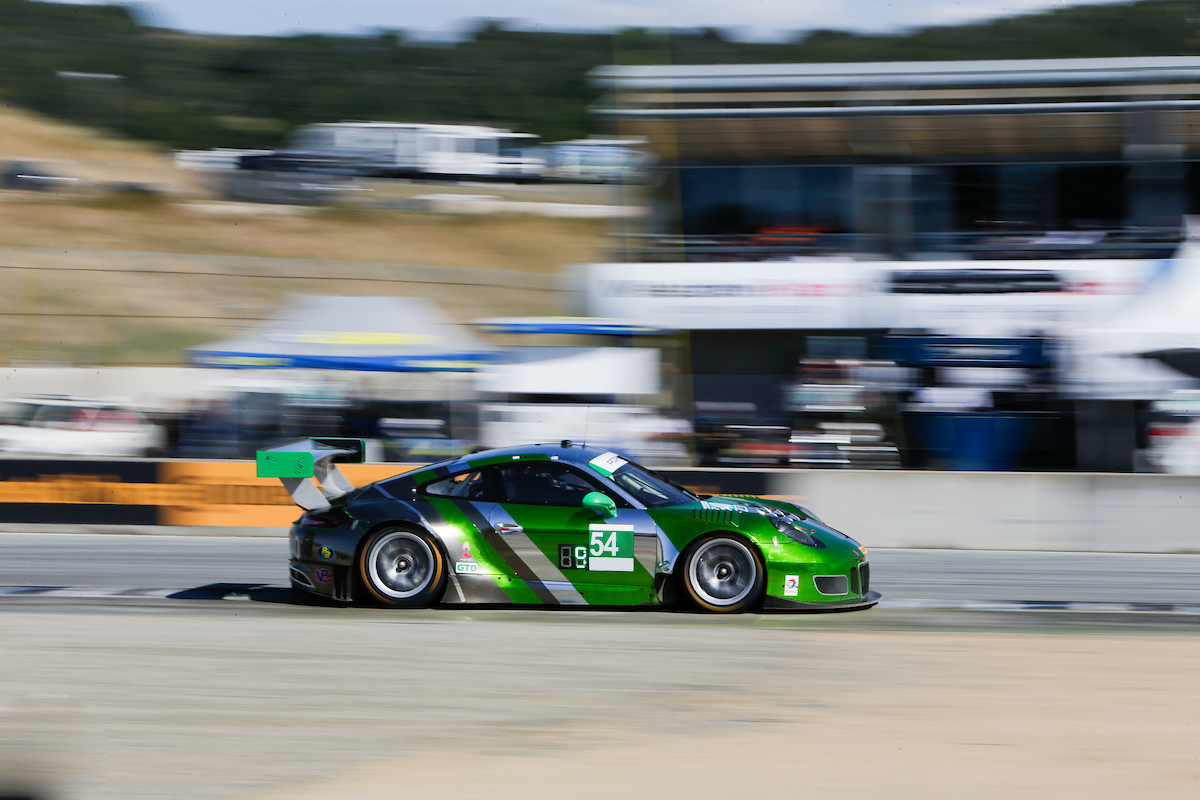 Competing in the No. 54 Black Swan Racing Porsche 911 GT3 R, the team will be part of a star-studded lineup during the October 15 event at Mazda Raceway Laguna Seca, serving as the third round of the 2017 Intercontinental GT Challenge. Making its debut last year, the Intercontinental GT Challenge is the latest broadening of the internationally-revered GT3 specification of GT racing cars. Conforming to a worldwide set of rules, GT3 racing has attracted some of the most exotic marques in the world, including Porsche, Ferrari, Audi, Bentley, Mercedes-AMG, and beyond, with the four-race series serving as the lone worldwide championship. True to the name, the championship is based on a four-race schedule on four different continents, with the Laguna Seca round taking the honors of the first-ever held in the United States.
Returning to Porsche, the majority of Black Swan Racing's major victories have come in 911 machines. Beyond their two championships in the former American Le Mans Series, the team has also enjoyed tremendous endurance success, including victory at the Mobil 1 Twelve Hours of Sebring as well as Petit Le Mans. Most recently, Black Swan Racing took runner-up honors at the Rolex 24 Hours at Daytona in 2016, coming within seconds of victory in the very Porsche they'll be using this October.
For Owen Hayes, Director of Operations for Porsche Motorsport North America, Black Swan's role as the first Porsche Motorsport customer team to commit to the event is a well noted one.
"We are seeing a growing interest in the inaugural Intercontinental GT Challenge in North America, and are pleased that Tim Pappas and Black Swan Racing are the first Porsche Motorsport customer to commit to competing with their 911 GT3 R," stated Hayes. "We at PMNA are looking forward to working closely with the experienced team in what promises to be a great event."
Returning as a near trademark member, Jeroen Bleekemolen will once again join the team for both endurance events. Bleekemolen's affiliation with Black Swan Racing is a storied one, co-driving with Pappas in all of their major victories and championships, as well as returning to the team this season and immediately taking victory in their first weekend together during the Pirelli World Challenge's SprintX championship.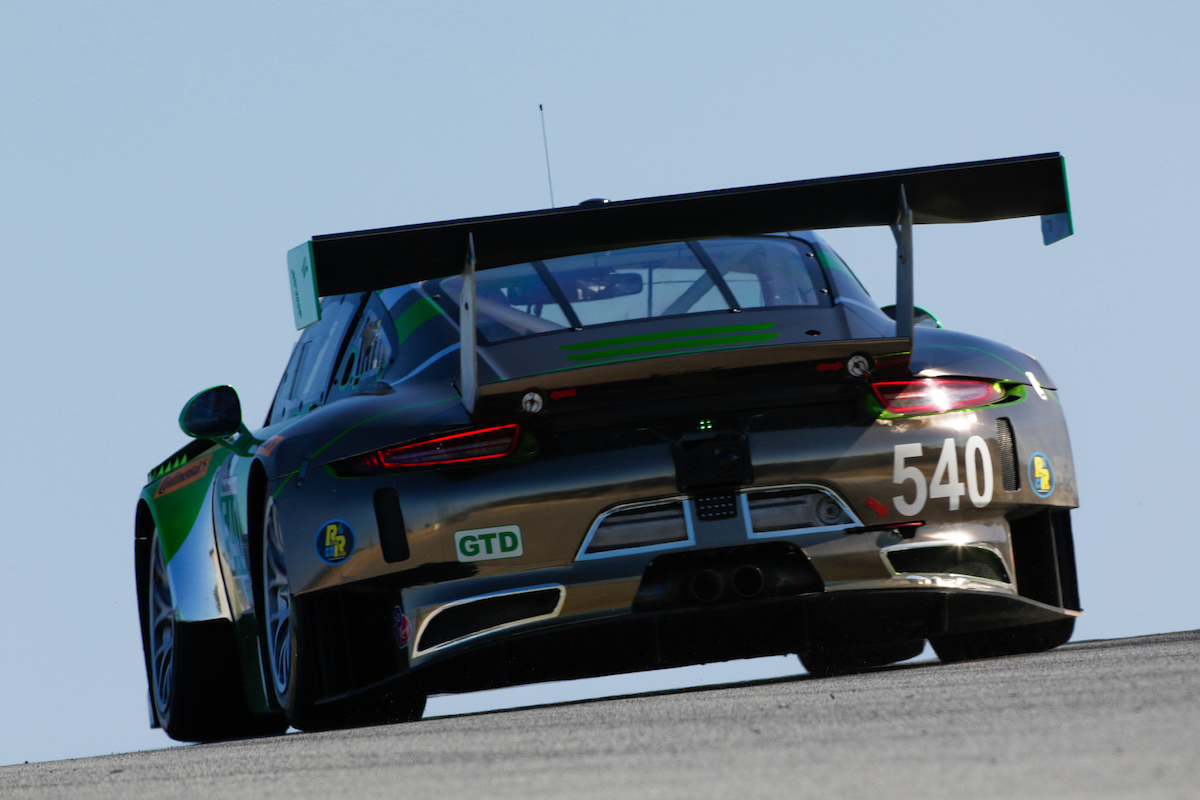 New to the team but a veteran of the sport, David Calvert-Jones will also join Black Swan for the Laguna Seca round, as well as sharing a technical partnership with his own team at Bathurst. A veteran of Porsche racing, the native Australian, who is based in Los Angeles, has competed in everything from the former American Le Mans Series to the IMSA Porsche GT3 Cup USA, but most notably will be entering his fifth Bathurst 12 Hour. No stranger to success, Calvert-Jones is a recent winner of the event, taking his class this year.
"It's great to partner with Tim and everyone at Black Swan Racing," stated Calvert-Jones. "The team has one of the best records of success in endurance racing, and I look forward to integrating with them in Monterey. Bathurst is of course a race that is very close to my heart, and I look forward to bringing everyone over and showing them just how special an event it really is."
While the team looks forward to the endurance challenge, they're still committed to their 2017 efforts in the Pirelli World Challenge, which still has two races remaining. Continuing with the Mercedes-AMG GT3, Pappas and Bleekemolen will finish the series' SprintX season during this weekend's triple-header at Circuit of the Americas, while Pappas will drive as the solo entry in the season finale at Sonoma Raceway on September 16 and 17.
Official practice at Circuit of the Americas begins on Friday, with three separate races taking place on Friday at 8PM ET, Saturday at 5PM ET, and Sunday at 1:30PM ET. Live coverage will be available via www.world-challenge.com/streamvideo