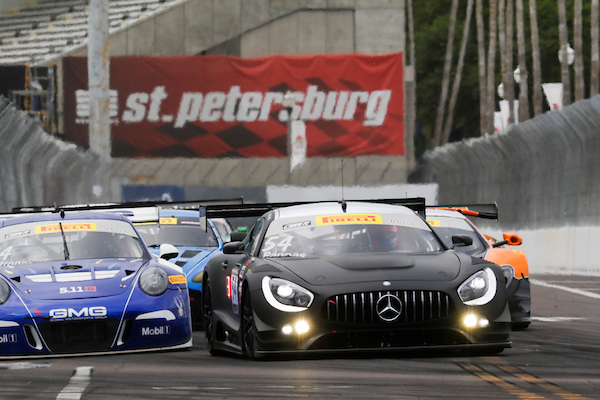 ST. PETERSBURG, Fla. (March 14, 2017)- Returning to a full season of Pirelli World Challenge competition in 2017, Black Swan Racing's debut with the venerable Mercedes-AMG GT3 would show a lot of promise during this past weekend's season opening Grand Prix of St. Petersburg. Taking to their first race in the new machine, the team would manage an incident-free weekend, taking class finishes of fifth and seventh respectively.
"Overall we made a lot of progress with the Mercedes-AMG GT3," stated team owner and driver Tim Pappas. "This car is a lot of fun to drive. It has tremendous grip, great balance, a lot of torque, and generally should be a good all-around car for the full season. So far in testing, and now the race, we've learned a lot, and as we continue in to 2017 I'm sure we'll only get stronger. There were definitely a lot of positives on the weekend, not least of which was the quality of competition that the Pirelli World Challenge has on offer. Both the GT and GTA categories have some really strong lineups, and it makes these events very enjoyable to be a part of. We definitely had a few setbacks in understanding the setup and changing track conditions, but this is all part of the learning curve and we'll head to Long Beach even stronger."
After a strong series of practice sessions, a setback in qualifying would place the Boston native seventh in class for Saturday's Race One. Understanding a patient drive in the No. 54 Mercedes-AMG GT3 would be crucial to set the stage for a strong Race Two, Tim would run a cautious but strong first race. Overtaking multiple cars throughout his debut run, Pappas would enjoy a mistake-free event, taking fifth in class.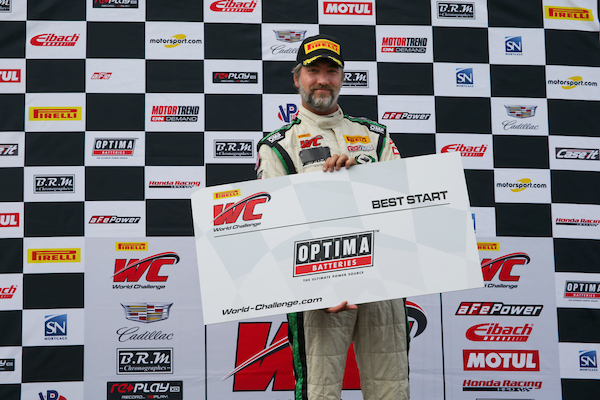 With his Saturday pace placing him on the grid in fifth Sunday's Race Two, an impressive start would earn the 'best start' award for the race, however the challenges of changing track conditions would unfortunately set the No. 54 back in the opening laps, with Tim doing his best to get a handle on what he needed to adjust as the race went on. Luckily, the experience of the former ALMS-series champion would shine as the race entered its second half, with Pappas getting a handle on his machine to set his fastest lap of the weekend en route to seventh in class.
Looking to return to their podium ways, all focus will now set on to the Grand Prix of Long Beach, serving as not only the hallmark event of the series, but a site where the team has earned victory in the former American Le Mans Series. Practice begins on Friday, April 7, with the series' single-race taking place on the morning of Sunday, April 9.