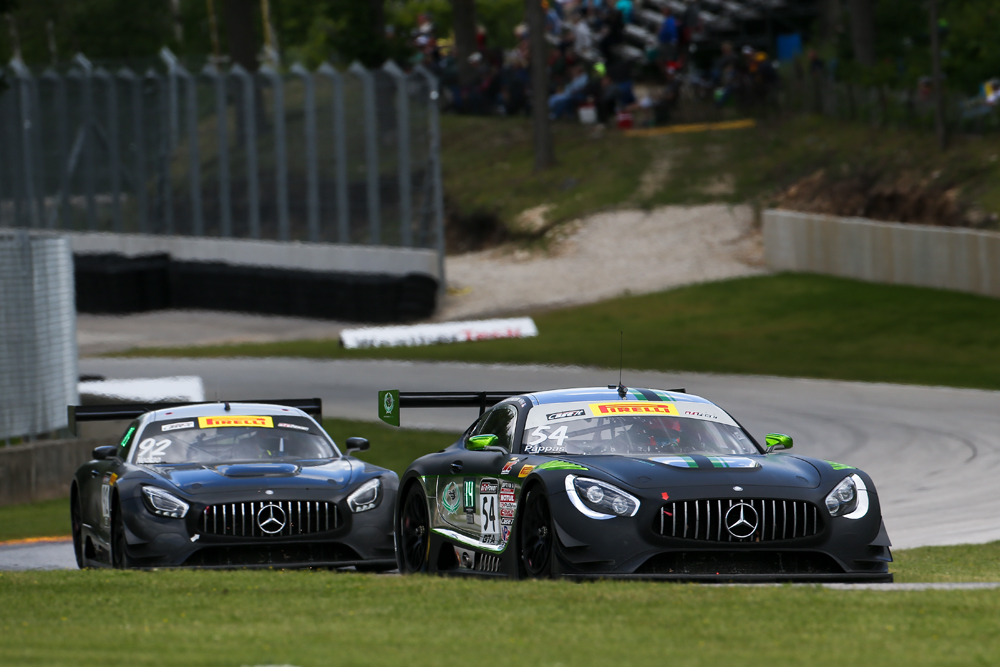 ELKHART LAKE, WIs. (June 26, 2017) – Returning to the traditional "sprint" format of Pirelli World Challenge racing, core to the series heritage, Black Swan Racing driver Tim Pappas and the No. 54 Mercedes-AMG GT3 would enjoy a strong weekend, scoring podiums in class during each of the double-header events during this weekend's fourth and fifth rounds of the Pirelli World Challenge GTA championship. Despite a recent series of balance-of-performance (BoP) required adjustments that had adverse effects on various aspects of the machine, both driver and team would still enjoy strong runs, taking third in both events.
"Overall we're pretty pleased with our consecutive podiums this weekend, despite some of the BoP challenges. Walking away with hardware is always a good feeling, and consistent points is also great for the championship, so all in all we'll take it. The Mercedes-AMG GT3 is an amazing machine that should have really excelled at Road America, but unfortunately the current series-mandated changes to the car put us down by as much as 5MPH at the end of the three fast sections, which is huge at Road America. Regardless, I really enjoyed battling with some of the other competitors, it's always fun when everyone races clean. Unfortunately the way the starts and caution periods worked with the current BoP we weren't able to make a big run to move further, so in that sense we're satisfied with our finish."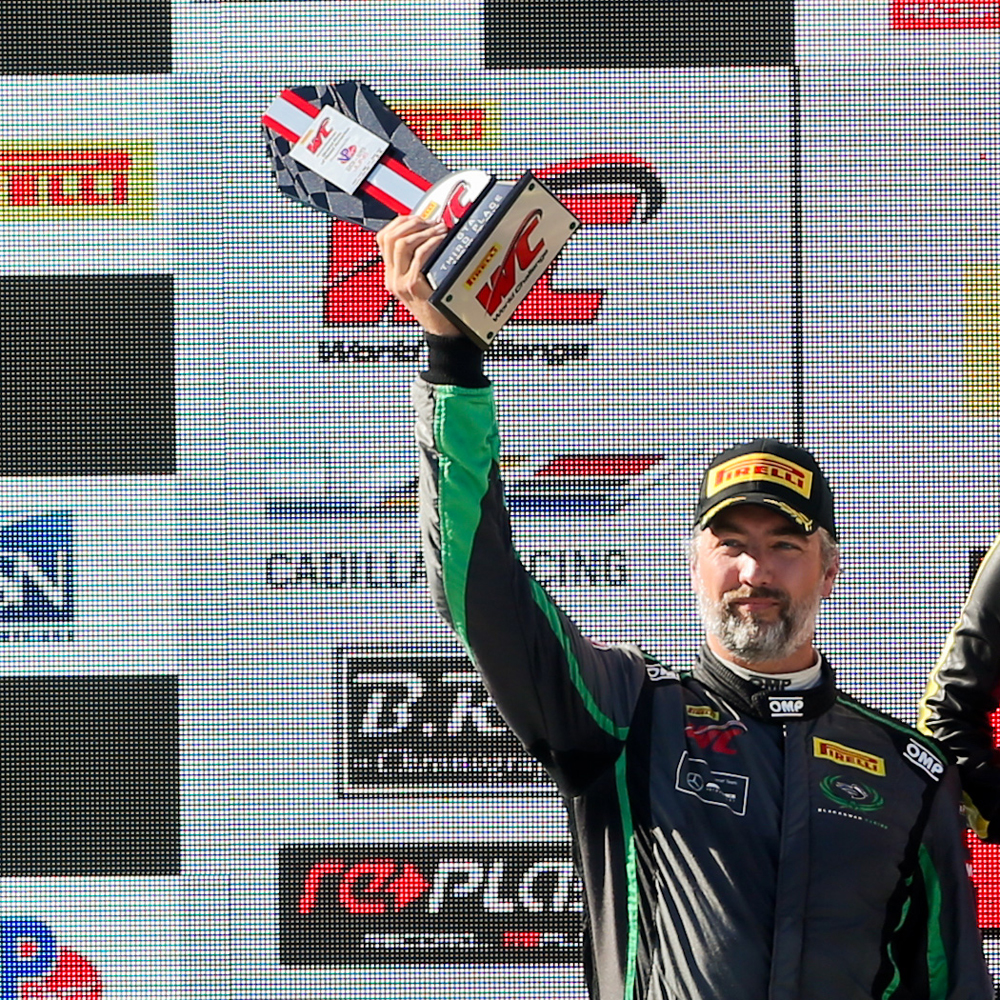 Qualifying second in the GTA class for Saturday's Race One, the challenges for the No. 54 were most evident during race starts and re-starts, with the series-required changes to the engine's air restrictor robbing it of enough power during the key straightaways to keep pace with the rest of the pack. As the field shuffled through the opening lap, Tim would be caught out in the process, with the power deficit playing a major factor, dropping back to third by time the pace settled. While both driver and machine showed pace throughout the stint, the challenges of low top-speed made the possibility of a run to pass for second nearly impossible, resigning the car to the final podium spot.
During Sunday's Race Two, the story would follow a similar theme, albeit with a much shorter race. Due to a heavy accident, nearly half the race would be lost to a red flag for track cleanup, giving Pappas virtually no time to make up lost ground, once again taking third place points.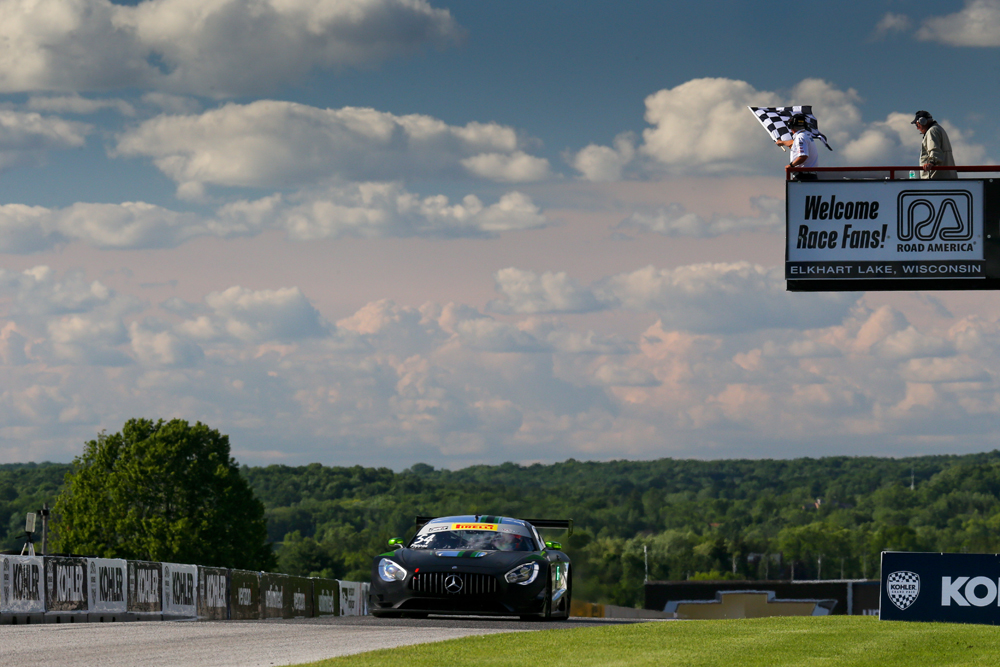 Overall, the weekend would prove vital for the team's championship efforts, with Pappas now in a fight for top-three honors in the series sprint standings.
With the Pirelli World Challenge taking a break for a few weeks, the return to "sprint" racing will continue in a few weeks' time, once again joining the Verizon IndyCar Series at the famed Mid-Ohio Sports Car Course on July 28-30.